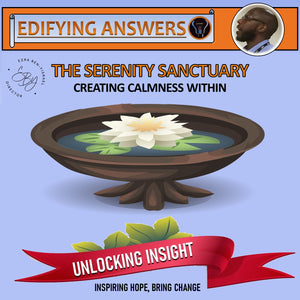 Edifying Answers have crafted this fantastic yearly subscription service that places you at the driver seat of your health and wellbeing as you journey through life.
This package consists of six foundational pillars:
Private Telegram Group: You will receive a motivational message each morning from Monday-Friday via Telegram. These creative picture-quote messages were uniquely crafted to inspire hope, create shifts in thinking and unlock insight. 
Zoom Workshops: You will have access to join our 1-hour Zoom wellbeing check-ins and reflective sessions every two months. These insightful sessions provide a safe and informative space for you to learn, share and grow with like-mind individuals you are choosing to make wellbeing a priority.
Free Toolkits and resources: You will access a catalogue of free toolkits and mind mapping resources. You receive five initial tools when you first join, plus have access to bonus resources added regularly.
Webinars and Workshops: You will have exclusive VIP access to our webinars, recordings and motivational talks (only available to members of this group).
Coaching Session: You will receive a one-off complimentary 45-minute coaching session facilitated via telephone as a gift for subscribing. This will be a safe space for you to get support about any topic you would like to explore.
Bonus Discounts: You get a 10% discount for all my future live events and webinars as long as you are a part of this subscription package.